Next Rally​

  14
th – 17th November 2019
Venue:                                 
Flanagan Reserve Bush Camp Ground, 
135 Flanagan Reserve Road - Barney View
Phone: 07 5544 3128, or 0408 759 928
Rally Masters:                   
Andrew and Tracey Thomas (0418 799 085 Andrew, 0403 014 297 Tracey).
​
Cost:                                     
This is a bush camping ground so no power or water facilities are available.
                                              The cost is $10 per person per night.  Please register at office on arrival.
Arrival:         
Arrive anytime you would like.  There are no formal bookings taken for this camp ground. 
                                              So those of you who may be arriving early, there is a nice spot on the left before you get to the office
                                              and toilet/shower facilities. 
Other Information:           Small open campfires are permitted within the fire drums provided (subject to fire bans). 
                                              Firewood is available for $15 per wheelbarrow – fire drums supplied.
                                              Quiet generators are permitted and recommended for use between 9am-11am and 4.30pm -7pm.
Activities:                            As decided at the time. 
BYO morning and afternoon teas. 
Options including: The Shed Café, Rathdowney Hotel.
Emergency Nos:                Emergency services: 000 or 112 from a mobile. 
                                              Nearest hospital is Beaudesert – 64 Tina Street, Beaudesert Ph:07 5541 9111
                                              Beaudesert Medical Centre, 47 William Street, Beaudesert Ph:07 5541 1422
How to get there:              Drive to Beaudesert and follow the Mt Lindsey Highway 33kms to Rathdowney and turn right into the                                                          Boonah/Rathdowney Road.  Drive along this road for 7kms and turn left into Upper Logan Road. 
                                              Follow this road for 4km and turn right into Flanagan Reserve Road, which leads you into the Reserve. 
Future Rallies

December                                        Lawnton Showground  – Christmas Rally (Committee)
January 22-27                                 
Camp Duckadang – Linville  
 (Gordon / A & T Thomas)
February 12-16                                Marburg Showground  (
McLeod / Matson / Leigh)
March 18-22                                     Venue TBA  (
AGM — Committee)
April 15-19                                        Rocky Creek Scout Camp   (Watson / R&S Smith)
May 14-17                                         Venue TBA  (Solomon & Coolen)
June 17-21                                         Venue TBA
Disclaimer: The information contained on this website is general in nature and not intended to be advice on any particular matter.  Information is  correct insofar as that supplied at time of publication. Details are subject to change without notice. The Campervan Club of Queensland (Inc.), the authors and editors, expressly disclaim all and any liability in respect of anything done or omitted to be done by any person in reliance upon the contents of this site. 
Members and guests at rallies may be photographed. Any persons who do not wish their photograph to be published should inform the editor accordingly.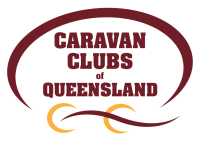 We are an affiliated member of Caravan Clubs of Queensland Inc.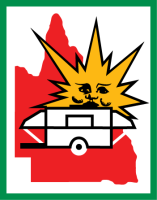 Campervan Club of Qld (Inc)​

​The club for ALL types of RVs