Next Rally​

Venue:                                  
Lions Camp Duckadang - 117 Avoca Creek Road, 
Linville Qld 4314
                                               Phone: 07 5424 8122 (Belinda/Tracey – site managers)    
www.campduckadang.com.au
Rally Masters:                     
Andrew and Tracey Thomas (0418 799 085 Andrew, 0403 014 297 Tracey) and
                                               Julian and Natalie Gordon (0401 523 467 Julian, 0411 832 839 Natalie). 
Cost:                                     
$25 per van site per night (applies to powered and unpowered).
                                               PLEASE NOTE: There are only 16 van sites available (8 powered and 8 unpowered) so first in best dressed.                                                   
Please let Julian and Natalie know if you are attending as they are collecting numbers for site bookings.
                                               Other accommodation:  Dorm facilities at $30 per person per night.
                                               Free camping at Linville (across from the Hotel at the old railway line)
Arrival / departure:         
Arrive from 11am on Friday.   We will check if early arrival Friday is available and advise those attending.
Other Information:            We will check whether generators are allowed and advise those attending. There is a fire pit available
                                               down near the unpowered facilities that can be used depending on fire ratings at the time. BYO Firewood.
Facilities:                              
Toilets and showers blocks, BBQ, swimming pool, table tennis tables, tennis court, basketball court,
                                               hall facilities for movie night, cards, etc. (no extra fee for use of hall facilities).
                                               We will need club tea things, whiteboards, etc (urn is on site).
Activities:                             
All activities to be confirmed closer to date:
                                               Friday night – BBQ at one of the camp rotundas.
                                               Saturday night – Catered 2 course meal ($15 per head).  Includes choice of chicken, ham, salads and desert.
                                               Sunday afternoon – Nibbles selection ($5 per head).  Includes selection of hot and cold savouries (party                                                       pies, cheese and crackers, etc).
                                               Sunday morning - Thong throwing competition after morning tea.
                                               Sunday night – movie/games night in the hall.
To participate in meals / nibbles please book with Tracey by COB 14th January 2020.
Emergency Nos:               
Emergency services: 000 or 112 from a mobile. 
                                               Nearest hospital at Kilcoy, 12 Kropp Street Kilcoy. Ph:07 5422 4411
                                               Blackbutt Medical Centre, 91 Coulson Street, Blackbutt. Ph:07 4163 0023
How to get there:             
OPTION #1 [2 Hours] - Brisbane heading North on the Bruce, coming off at Caboolture, through Woodford                                                 toward Kilcoy.  As you leave Kilcoy, heading West, travel 32km (28 minutes) toward Moore.  Coming into                                                       Moore, turn right onto Linville Road follow the road through to Linfield, a distance of 7.9km (8 minutes). 
                                               OPTION #2 [2 Hours and 6 Minutes] – Head West from Brisbane on the A2 Ipswich Motorway, coming off                                                     on to the Warrego Highway toward Toowomba.  Turn right on the A17 through Fernvale, past Lake                                                                 Wivenhoe, through Esk and Toogoolawah, eventually coming to a T junction with the D'Aguilar Highway.                                                     Turn left onto the D'Aguilar Highway toward Moore. Coming into Moore, turn right onto Linville Road                                                           and follow the road through to Linfield a distance of 7.9km (8 minutes).
                                               After Linville, travel 12.4km (13 minutes) until you cross the second Brisbane River Crossing…then  turn                                                     right into Avoca Creek Road at the next junction, following signs for Lions Camp Duckadang.
Future Rallies

​
February 12-16                                Marburg Showground  (
McLeod / Matson / Leigh)
March 18-22                                     
Samford Showground  
 (AGM — Committee)
April 15-19                                        Rocky Creek Scout Camp   (Watson / R&S Smith)
May 14-17                                         Venue TBA  (Solomon & Coolen)
June 17-21                                         Venue TBA
July 15-19                                           Venue TBA
Disclaimer: The information contained on this website is general in nature and not intended to be advice on any particular matter.  Information is  correct insofar as that supplied at time of publication. Details are subject to change without notice. The Campervan Club of Queensland (Inc.), the authors and editors, expressly disclaim all and any liability in respect of anything done or omitted to be done by any person in reliance upon the contents of this site. 
Members and guests at rallies may be photographed. Any persons who do not wish their photograph to be published should inform the editor accordingly.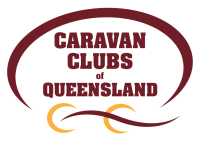 We are an affiliated member of Caravan Clubs of Queensland Inc.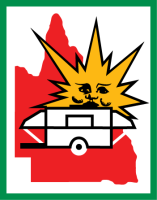 Campervan Club of Qld (Inc)​

​The club for ALL types of RVs